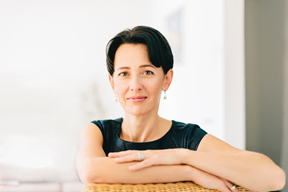 Katarzyna Grzesik-Harz
Professor
Katarzyna Grzesik-Harz is teaching at SUMAS Development of Intercultural Skills and Executive Leadership courses.
Katarzyna Grzesik-Harz has been working as an Intercultural Communications Trainer since 2017.
In her workshops she meets the needs of already well-established professionals coming from the corporate world as well as those of students preparing to successfully work across borders.
Her intercultural programs are based on recognized, management consulting techniques as well as concepts and methods from the field of the intercultural communication. Furthermore, she follows the approach of edutainment in the teaching of younger students. It implies combining of games, role plays and other activities in a high degree with the intercultural content to enhance interactivity and exchange.
She started her professional career in 2001 by working in Germany for some international clients as a Business Process Consultant. She continued as a Project Manager by running various IT and business process implementation projects which demonstrated her analytical, organizational and leadership competence.
Katarzyna is fluent in Polish (mother tongue), English, German and French and delivers work in all those languages. She is an expert on Polish, East European, German and Swiss (over the linguistic borders), cultures and is well immersed in the multicultural environment of the Geneva Lake region.
Katarzyna is an active member of SIETAR (Society for Intercultural Education Training and Research) and of OWIT Lake Geneva (Organization of Women in International Trade).
Master's degree in Intercultural Communication, USI Università della Svizzera italiana, Lugano, Switzerland
Master's degree in European Studies – European Law, Economics and Culture, Adam Mickiewicz University (AMU) to Poznań, Poland
One-year scholarship in political science, Rheinische Friedrich-Wilhelms-Universität, Bonn, Germany
Development of Intercultural Competence
Edutainment
Working and Leading across Cultures
Project Management
Accreditations