Business & Sustainability: Innovative leaders for tomorrow's world
Study Business and Sustainability in one of Europe's most sustainable campuses. SUMAS is embedded in a thriving international sustainability community surrounded by International Organizations such as World Wide Fund (WWF), International Union for Conservation of Nature (IUCN) and RAMSAR.
SUMAS offers innovative business programs integrated with state of the art sustainability knowledge. SUMAS combines high-level academic education and students work on real-life projects in partnership with companies and International Organizations.
MBA in Sustainability Management
Sustainable Innovation: Energy, Water and Materials
International Business and Biodiversity
Responsible Management
Quantitative Methods for Business Decision Making
Strategic Marketing
MAM in Sustainability Management
Human Resource Management
Executive Leadership
International Business and Biodiversity
Sustainable Innovation: Energy, Water and Materials
CAPSTONE
MAM in Sustainable Tourism
Business Tourism Management
Managing Facilities, Energy and Water
Project Management with Partners
Emerging economies and Sustainable Tourism Development OR The Global Hospitality Market
Parks and Recreation Management OR Food and Beverage Management
MAM in Sustainable Luxury
Luxury Brand Management
Developing Sustainable Business Models in the Luxury Sector
International Luxury Management
Marketing Communications
Project Management with Partners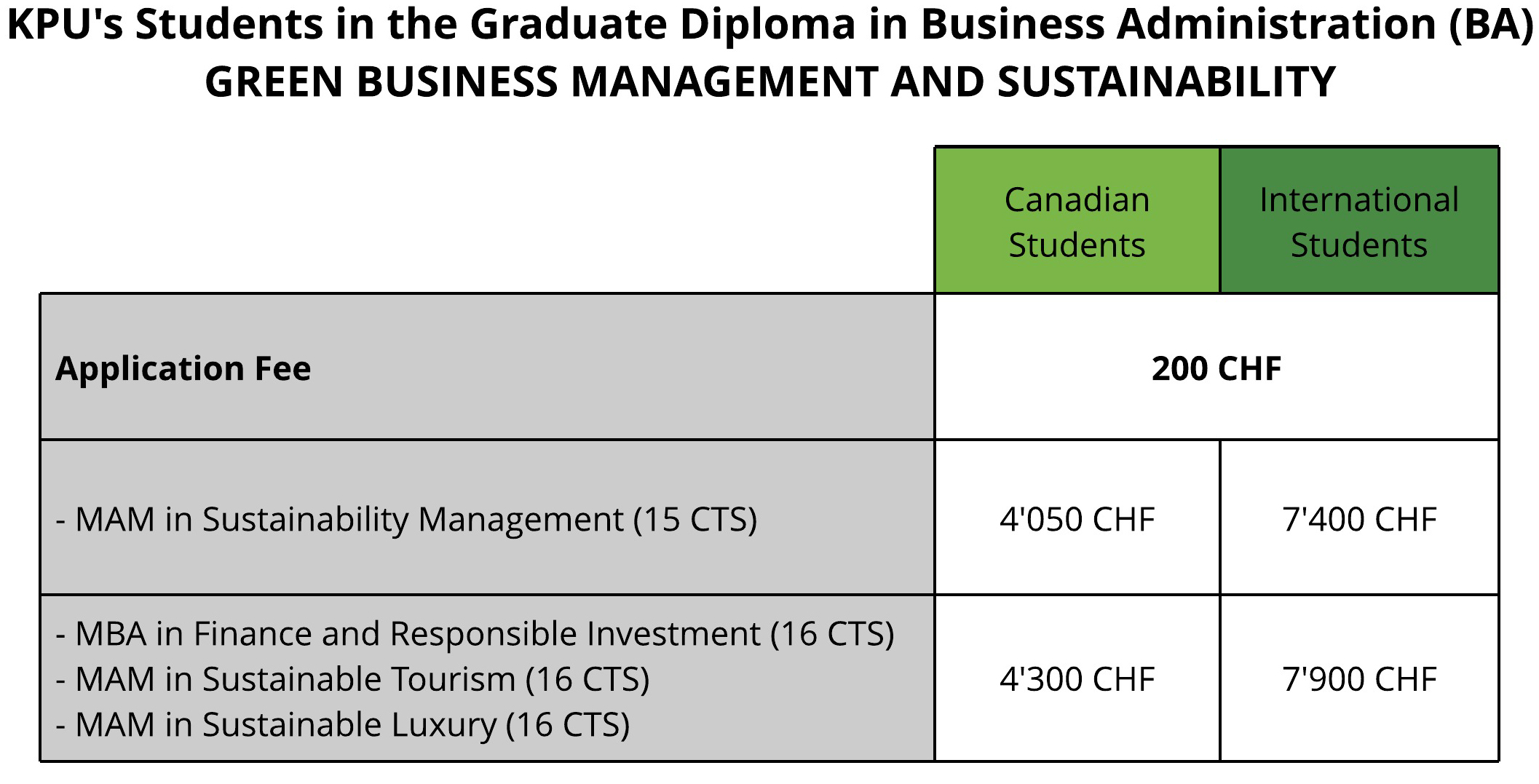 MBA in Finance and Responsible Investment
International Finance
Institutions and Financial Markets
Corporate Finance and Corporate Investment
Sustainable Portfolio Management
Project Management with Partners
MAM in Sustainability Management
Human Resource Management
Executive Leadership
International Business and Biodiversity
Sustainable Innovation: Energy, Water and Materials
CAPSTONE
MAM in Sustainable Tourism
Business Tourism Management
Managing Facilities, Energy and Water
Project Management with Partners
Emerging economies and Sustainable Tourism Development OR The Global Hospitality Market
Parks and Recreation Management OR Food and Beverage Management
MAM in Sustainable Luxury
Luxury Brand Management
Developing Sustainable Business Models In the Luxury Sector
International Luxury Management
Marketing Communications
Project Management with Partners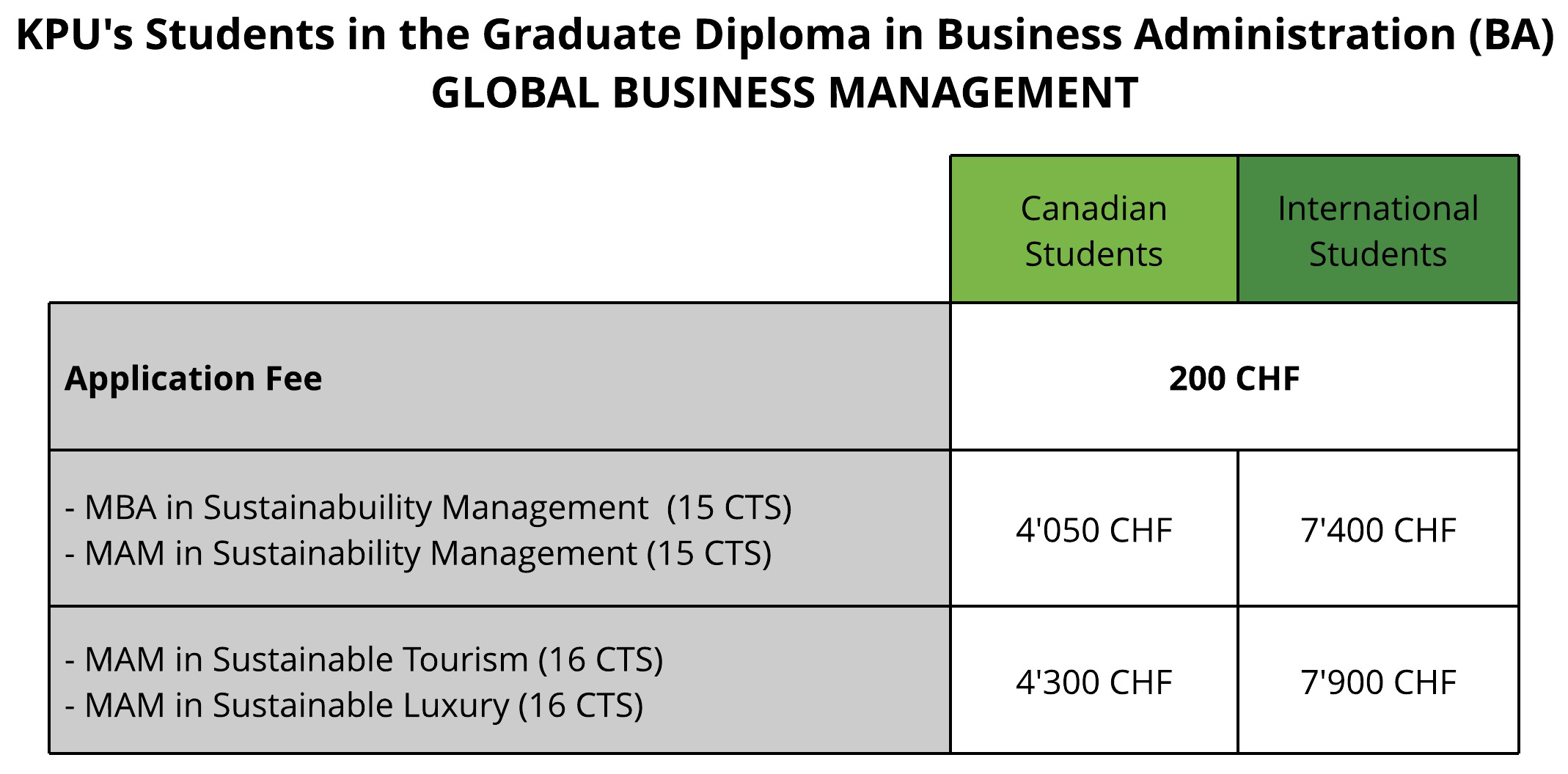 Only KPU's students enrolled in the Graduate Diploma In Business Administration (BA) in Global Business Management or in Green Business Management and Sustainability who have obtained at least 18 credits in the previous programs are eligible to apply