For Students Who Know What They Want!
SUMAS Career-related Studies® "Business & Sustainability" are designed for self-confident students, who have a clear idea about their career path. Students will pursue career-related education during the last two years of their high-school. This study program is relevant for all students who are interested in responsible management applicable in different fields.
The SUMAS CrS® aims to provide students with the foundational knowledge on managing sustainability and helps them develop their competencies in becoming responsible leaders.
For IB Schools Which Want An Innovative CrS®!
Offer your students an alternative way of learning. SUMAS CrS® programme based on practical projects guided by industry professionals and SUMAS professors. It will be delivered directly to your school via live streaming and with the use of interactive online platforms.
Students will be able to embrace an international network, by choosing tracks in: Nature Conservation, Sustainable Hospitality (Switzerland), or Sustainable Fashion (Milan, Italy).
In addition, the SUMAS Eco-Club will connect your students with our network of IBCP members across the world to share their project experiences.
Curriculum Design & Learning Outcomes
The complete Business & Sustainability study plan consists of 240 guided learning hours in class (that is equivalent to High-Level subjects within IB program) and 150 hours applied learning experience (that is equivalent to Standard Level subjects within IB program).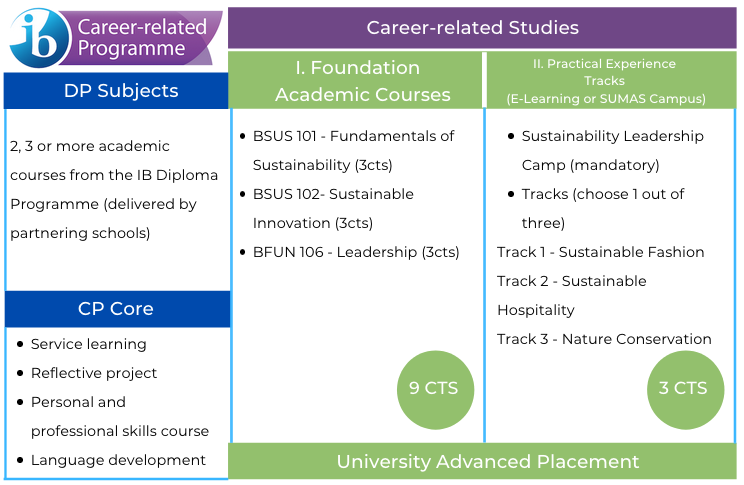 Founder and President of Sustainability Management School
Dr. Modena has created in 2016 the SUMAS CrS Programme.
She actively participates in the Overall Compliance of the SUMAS CrS® 'Business and Sustainability'.
Business Development
Lorenzo is leading the efforts at SUMAS to expand the network of CrS Program partner schools.
Giulia Cellerino
Bachelor Academic Advisor
Giulia is the SUMAS BBA advisor. She conducts a 'personal profile assessment' of SUMAS CP students to match students with the program that fits the best their career perspectives, values, and personality. She is involved in marketing activities, social media content creations, digital awareness activities.
Content Manager and Professor
Professor Koloreva is one of the developers of IBCP teaching content and materials. She is the main professor of SUMAS CP students, especially in the field of Sustainability – which is her area of expertise. She teaches both on-campus and through the distance learning option.
Professor
Dr. Zaida Rodrigo has over 17 years of experience in Higher Education, lecturing and researching at an International level. In her career, she held various academic leadership and senior research positions at reputable Universities and Business Schools in Europe. As an accomplished researcher, Zaida has published journals and has been in review panels for tourism-related conferences.
Professor
Professor Filice is managing sustainable fashion projects in the SUMAS Milan campus and organizes guest lectures with industry
She is a 'multi-faceted' designer and textile expert with a deep understanding of creative  design, sourcing and production processes.
Caterina has extensive experience in managing projects starting from conception to delivery of the final product within both Italian and international contexts.
This is Anita – one of our CP Alumni – who joined the programme in 2016, when SUMAS CP started. She is now enrolled into our BBA in Sustainability Management, learning how to be the change she wants to see in the world.
"My most favoured part of the SUMAS CRs is the interactive sessions with other students and professors around the world; a global classroom that allows for diverse learning that opposes the traditional teaching standard.

Jessica Clement

SUMAS IBCP Student at Renaissance College – Hong Kong
"I was overwhelmed by the welcoming and caring environment that we had the privilege of experiencing with SUMAS faculty and students.

Ryan Domenjoz

SUMAS CrS® Alumnus 2018
"I enjoyed the diversity of the school and the different topics at hand to learn. The teachers were very enthusiastic and welcoming which created a great sense of unity.

Harry Pryke

SUMAS CrS® Alumnus 2018
Learning Outcomes
Students will gain a deep understanding of sustainability management within organizations and will learn how
various functional areas can contribute to creating value for both business and society. More specifically, by the end of the SUMAS Career-related Studies®, the students will be able to:
• Discuss the environmental impact of business operations and identify the underlying activities.
• Distinguish responsible management practices in various business contexts.
• Demonstrate a mindset that embraces values of sustainable development and nature conservation.
• Effectively communicate, influence and motivate others for sustainability.
Opportunities For Your Future
SUMAS CrS® "Business & Sustainability" is valued by Universities across the world due to its, Academic Strenght, International Perspective, Intercultural Understanding, Ethical Education, External Validation, and Development of Research and Writing Skills, all core attributes of the International Baccalaureate Career-related Programme.
Universities that accept the 
IB Career-related Program 
with 
Business and Sustainability 
applied component, developed by the 
Sustainability Management School
, as fulfilling the entry requirements to a range of HE courses when
combined alongside other qualifications. 
| | |
| --- | --- |
| Ecole Hoteliere de Lausanne | |
| Sustainability Management School | |
| | |
| | |
| | |
| | |
| | |
| | |
| | |
| | |
| | |
| | |
| | |
| Oxford Brookes University | |
| | |
| | |
| | |
| Sustainability Management School | |
| | |
IBO CP university destinations
Careers
Take up game-changing roles where your experience in sustainability matters.
A wide range of opportunities awaits our students.
Chief Sustainability Officer P&G

Director of Global Sustainability Communications, Amcor
Sustainable Procurement Manager, FIFA
Environmental Lawyer, Kirkland & Ellis
Finance Advisor for Responsible Investment, Credit Suisse
Sustainable Sourcing Manager Global Sustainability Manager, PWC
Sustainability Marketing Manager, C&A
Sustainable Supply Chain Administrator, C&A
Sustainable Sourcing Manager, Adidas
Sustainability Change Manager, Zurich Insurance
Coordinator, Private Sector Engagement, WWF
Sustainability Manager, H&M
Global Sustainability Manager, Corporate Communications, Henkel
Global Sustainability Manager, PWC
Sustainability Analyst, Deloitte
Intern, Environment A2airs, United Nations
Sustainability doesn't mean just being 'green'. Sustainability Management provides excellent career options, as it can be applied to any field, including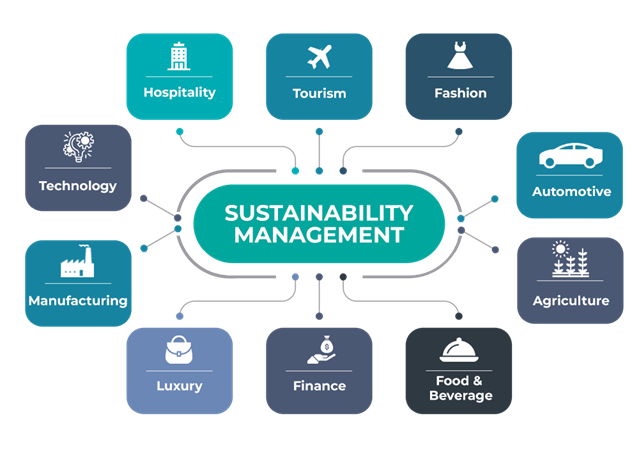 Fast Track Into SUMAS Bachelor!
At SUMAS, we are committed to recognizing academic excellence amongst our students.
To support this mission, we are very excited to have the opportunity to propose Bachelor of Business Administration Academic Merit Based Scholarship of 30%.
This scholarships applies to all our Bachelor majors.
SUMAS IBCP students will earn 12 US credits towards a SUMAS Bachelor degree of their choice.
SUMAS currently offers five unique Undergraduate programs for students wishing to achieve a Bachelor of Business Administration degree with a major in sustainability.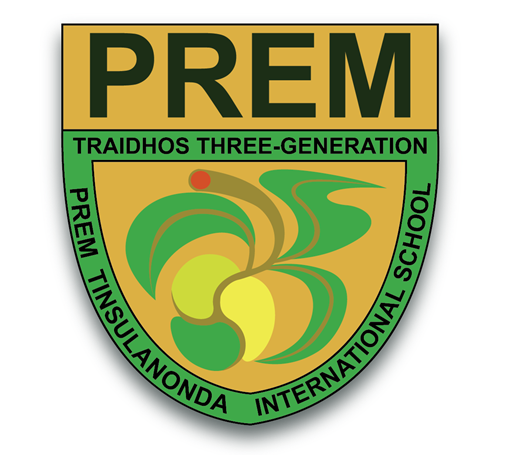 Prem International School in Thailand is a leading co-education, boarding, and day school.  This international school is the only one in Thailand offering the four programmes of the International Baccalaureate (IB): the Primary Years Programme (IBPYP), the Middle Years Programme (IBMYP), the Diploma Programme (IBDP) and the Career-related Programme (IBCP).
Find out more about the school: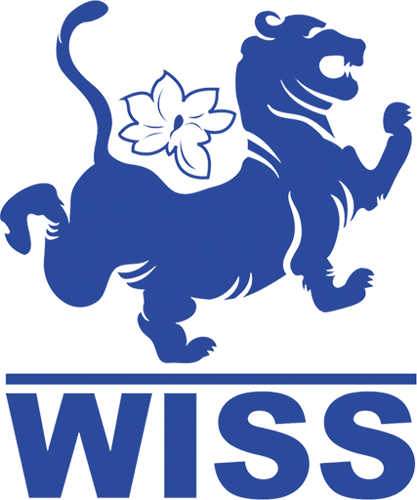 The Western International School of Shanghai (WISS) is a leading international school in Shanghai and the first and only full continuum World IB School in Mainland China offering the four programmes of the International Baccalaureate (IB): the Primary Years Programme (IBPYP), the Middle Years Programme (IBMYP), the Diploma Programme (IBDP) and the Career-related Programme (IBCP).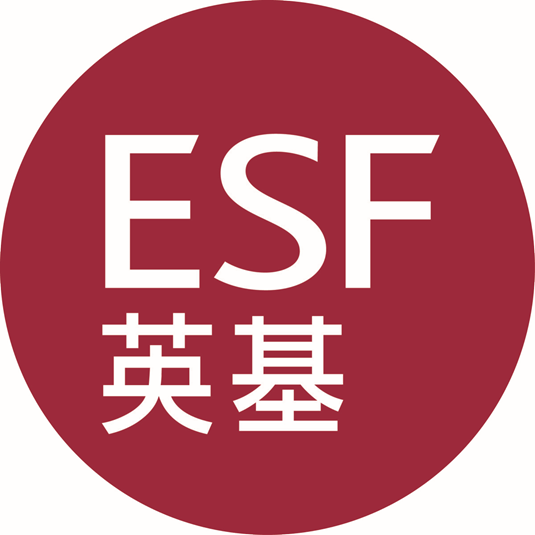 The English Schools Foundation (ESF) is an organisation that runs 22 educational institutions, all of which are international schools, in Hong Kong. It is the largest English-medium organisation of international schools in Hong Kong. It was founded in 1967 with the passage of the English Schools Foundation Ordinance, under which it is mandated to provide "without regard to race or religion, a modern liberal education through the medium of the English language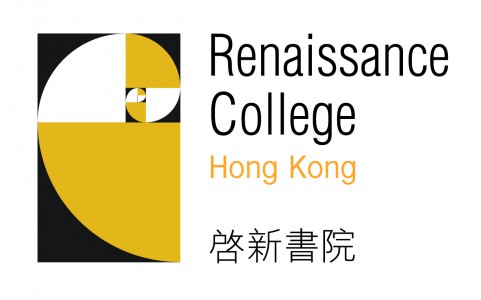 Renaissance College Hong Kong was established in 2006 by the English Schools Foundation (ESF).
Since its inception, the school has offered the IB Primary Years Programme, Middle Years Programme and Diploma Programme. Renaissance College began to offer the IB Career-Related Programme in 2014.
The schools strives to build a culture that promotes peace and democracy, values diversity and works towards a sustainable future for all.

Fairgreen International School is located in Dubai with a campus designed for minimal environmental impact, utilizing solar power for all its energy needs, recycling all its water for agricultural use, and implementing waste separation, Fairgreen International School  empowers students to play a leading role in creating a sustainable future for our world.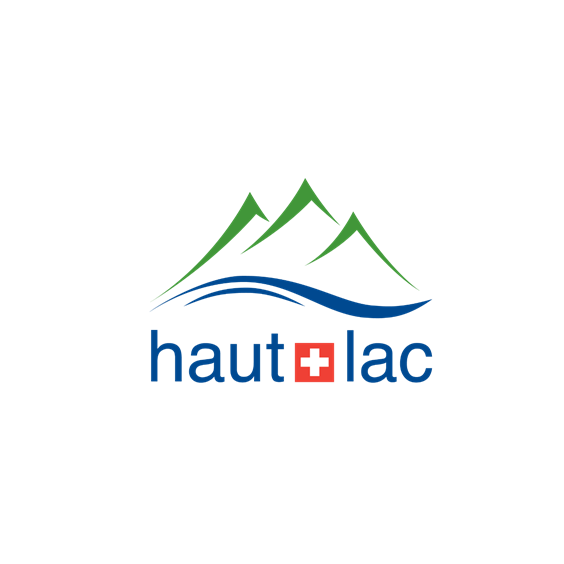 Haut-Lac International Bilingual School is a coeducational international school for ages 3 to 18 years located in Saint-Légier-La Chiésaz, in the canton of Vaud, Switzerland. It was founded in 1993 and originally located in Vevey.
Find out more about the school:
Haut-Lac International Bilingual School Acccademic Curriculum

Collège du Léman is an international university preparatory school located in Geneva, Switzerland and offers individual growth, academic excellence and lifelong learning to students from Pre-K through Grade 12.
Find out more about the school: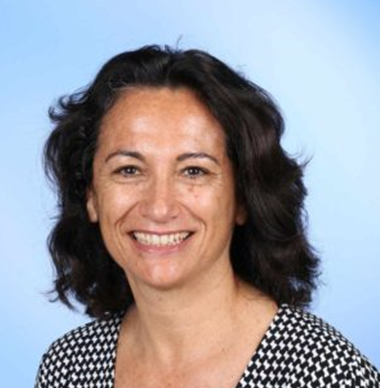 Rossella Cosso
Former High School Principal at Collège Du Léman – Switzerland
Q: What is the ideal portrait of students that should attend the SUMAS-CP Studies?
A: The ideal students who would enjoy the most are the ones that have a good academic base, at the same time, those who want to develop 21st-century skills, by combining theory with practice and develop certain skills. The education is skills-based, though without a good academic base it can't be accessed. The students need to have an interest in the environment and related issues but also in business.

Sheena Tandy
IBCP Coordinator at Collège Du Léman – Switzerland
"The CP is an ambitious and innovative programme which provides a different pathway for students by incorporating Academic rigor, study of a Career and Soft skills.
The course plays to the students' academic strengths because there is a flexibility in the DP subjects which can be chosen, and students can choose those at which they excel.
An integral part of the programme is enabling students to engage in career-related learning. All of the Career studies at College du Leman use SUMAS as the external provider and all fall under the umbrella of Business & Sustainability, a mindset which should be central to any future career.
The Soft skills provides the students with the skills which are important to work, study and how best to live our lives.
To prepare students to succeed in a rapidly changing world, schools must not only equip them with the necessary skills and learning opportunities but also the ability to manage and influence change."

Professor Julie Hutchins
Former IBCP Coordinator at Collège du Léman – Switzerland
"We have been working with SUMAS since 2016 when we first offered the IBCP at our school, Collège du Léman.
SUMAS gave us the opportunity to offer an exciting new program, Sustainability Development, for the career related option.
SUMAS have worked closely with us to develop an interesting course and it has been a pleasure to work with them.
The academic staff at SUMAS have been excellent, providing course materials for our teachers and arranging integrative learning weeks on their site at Gland.
Our students speak highly of these programs and have particularly enjoyed the off-campus environmental activities. We have been very impressed by the professionalism of the SUMAS team and value our partnership with them."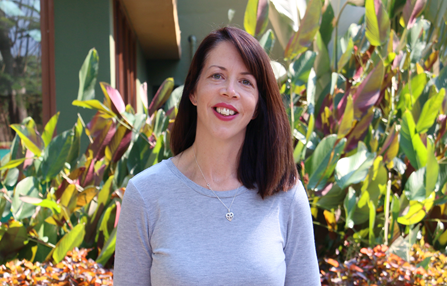 Lisa McSweeney
Career-related Programme Coordinator at
PREM – Thailand
It has been a privilege to teach the SUMAS CP Business and Sustainability course over the last two years at Prem. As a Business Teacher I have enjoyed exploring the innovative nature of this course with my students. The practical application is what sets it apart, giving our students real-life business experience in the Shangri-la Hotel was an unforgettable experience. Essential skills, required for the workplace, are developed and honed for each student through a balanced range of activities and assessments. I found SUMAS staff to be highly professional and responsive.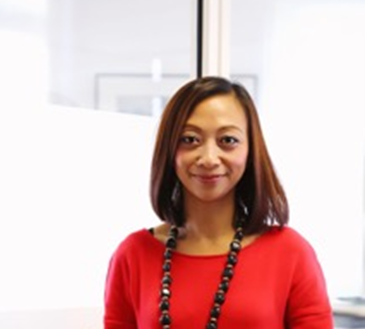 Wilma Shen
IB Career-related Programme Coordinator at Renaissance College – Hong Kong
SUMAS CrS programme is that the course offers so much more than just the business management, emphasising the forward way of thinking, operating and governing the business, the ultimate business model that every organisation, company and business entities should follow and adopt. The course challenges students to think about the notion of sustainability and the achievement of a balance between economic progress, ecological equilibrium, and social equity. Another strength of the programme is the flexibility and adaptability offered by SUMAS whereby students feel supported, listened to and challenged to bring out the best of their potential and capability.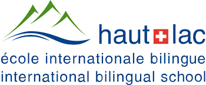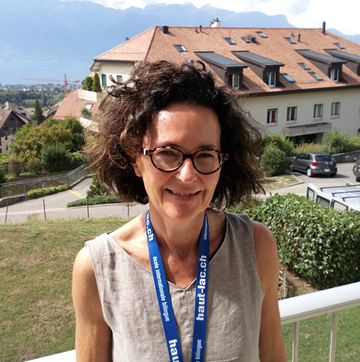 Béatrice Gillet
IB CP Coordinator at Haut-Lac – Switzerland
SUMAS is an ideal CrS for CP students who wish to be well rounded and on track with sustainable management, that is going to impact all future careers.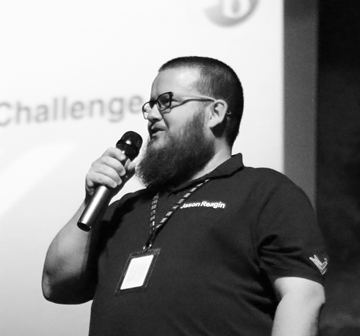 Jason Reagin
IB CP Coordinator at
Chadwick International – Korea
The SUMAS CrS courses that students at Chadwick International have undertaken are well designed and delivered.  Additionally, the students have reported back to me how much they feel challenged and have enjoyed the courses thus far.  As a CP Coordinator, I have felt very connected to the staff at SUMAS through frequent communication and dialogue.  The mix of synchronous and asynchronous lessons has been very useful for the students.  Overall, the students and I have felt very supported by the SUMAS staff and instructors.  We look forward to a long and fruitful relationship with SUMAS for many years to come!
ECO-Club
Be Our Hero & Become SUMAS Ambassador In Your School!
As a SUMAS IBCP Student, you automatically get access to SUMAS ECO-club with a set of benefits designed for our members.
As a Club Member, you will get our support to create, develop and implement Projects that increase sustainability at your School and in the local community.
The aim of this club is to support and empower the students with content, skills, and ideas.
Eco Club Competition Evaluation 2021
Students participating in the SUMAS Eco Club 2021 competition will be evaluated based on the following criteria.
Originality and Creativity of the Idea: 50%
Language, Style and Presentation: 50%
Click here to download the full assessment criteria document.
The winner will be announced by the end of July, followed by a Ceremony in August 2021.
All SUMAS IBCP Students participated to our "Sustainability Global Conference" in June 2021.
The students had the chance to present their projects to the SUMAS Jury Panel as part of the Eco-Club Competition Evaluation.
The winning team will get 10'000 USD invested into a green fund.