Our Online Program is 100% online! It is an opportunity for you to advance in your career and to develop new skills in the field of Sustainable Hospitality.
Length
From 18 months to 3 years,
depending on your chosen payment plan
Content
9 core modules and
5 major courses.
Final Capstone
Starting Dates
January, April, July and October
Flexibility
Attend your classes from home, work, or wherever you are
Understand the key sustainability challenges and opportunities within the fashion industry!
This course provides in-depth knowledge about the core issues and challenges of sustainable fashion management and integrates responsible leadership applied to the fashion sector. Participants learn the art of sustainable fashion with a creative focus and a critical awareness that enables them to be an active player in the sustainable fashion industry.
SUMAS students are constantly engaged in practice-oriented projects that are guided by academics, consultants and professionals. These projects are part of SUMAS' innovative teaching methodology which includes video conferences with leading speakers in organizations and in-class company presentations. These activities not only encourage knowledge sharing but also provide valuable opportunities for networking to enhance your career development.
SUMAS students can choose to take a second optional year and engage in an internship in a corporation or an international organization.
Our university welcomes applications from students who have successfully completed a Bachelors degree. Once you have applied, our admissions team will be in contact with you for any further requirements.
Application fee of 150CHF
Photocopy of a valid passport or ID
Official certified transcripts and diplomas of Bachelor's studies, with certified translation (if not originally in English)
CV/Resume indicating both complete education and any work experience in reverse chronological order
Motivation Letter indicating why you want to study in Switzerland at Sustainability Management School
If you are not a native English speaker or you have not spent the last 3 years in an English-taught school or in an English taught environment:



– TOEFL(minimum score of 550 PBT or 80 IBT), or – IELTS(Minimum score of 6)or other standardized English placement exams. To submit the TOEFL test score to SUMAS automatically please enter our TOEFL institutional code number- 4629- when you take the test.


Two passport photographs
| | |
| --- | --- |
| Program Fees (upfront payment)* | CHF 17,200 |
*Discounted tuition fee for upfront payment.
Please, note that the non-refundable application fee (CHF 150) is not included in these fees. Upon acceptance, candidates must submit a confirmation deposit (deducted from the tuition fees) in order to secure their seat for their online program as per our student agreement.
Kindly note that scholarships are not offered for our on-line programs.
Testimonial
"SUMAS program has imparted deep and essential knowledge of sustainability which allows for me to broaden the possibilities for myself."

Hiroshi Yonetani

Online MBA in Sustainability Management 2015
"The MBA in Sustainability Management has the crucial edge of embedding sustainability throughout business theory and practice – at management, operational and systemic levels. It inspired a future-orientated vision that can still be applied in practice, today. It has taught me that sustainability is only the beginning of the future we all want – as we have expanding our understanding of the concept of sustainability, so are we encouraged to grow and instill future visions."

Francini van Staden

Online MBA in Sustainability Management 2014

"Great design, sustainability and a great business do go hand in hand" Michael Burke.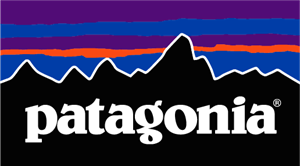 "At Patagonia, we appreciate that all life on earth is under threat of extinction. We aim to use the resources we have—our business, our investments, our voice and our imaginations—to do something about it."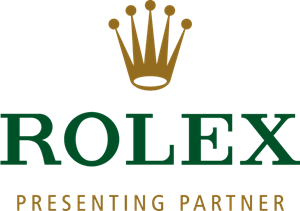 "Our commitment has grown as the necessity to preserve the natural world and the systems that sustain life becomes paramount. Today, with a renewed sense of urgency, Rolex supports pioneering individuals and organizations finding solutions to safeguard the planet for future generations".

"Being a sustainable business is about striking the balance between shareholder expectations and the needs and concerns of our employees, the workers in our supply chain and the environment. We truly believe that acting as a responsible business – one which is fully committed to respecting human rights – will contribute to lasting economic success."