Career Management & Personal Branding with Professor Henri Gautier
Choosing the right path is essential for having a successful career and achieving your full potential. This is why Henri Gautier, our career management expert, will take over our next webinar and teach you how to manage your future.
Professor Gautier in SUMAS deals with Career Management and Personal Branding. He helps students learn, feel important, be inspired, and reach their potential.
Join us for this free session and find out how to reach your potential.
The webinar will last approximately 45 minutes, and there'll be time to answer all your questions.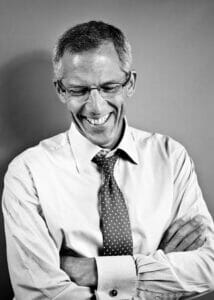 Date: Wednesday, September 10th, 2020
Time: 6 PM CEST
Register Here
Professor Gautier started his career within the Banking industry and acquired a sound knowledge of the financial domain. As MD and CEO of companies specialized in information solutions and services, he worked with the international financial community during the following 15 years. These management positions within multi-cultural environments and diverse areas such as strategic growth – people management and business development provide Henri with first-hand pragmatic operations experience.
Henri Gautier, founder of Titanium in 2010, today provides individual and collective consulting, training, and coaching with local and international public and private companies.