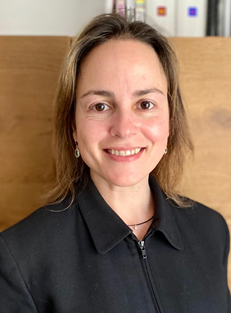 Zaida Rodrigo, Ph.D.
Professor
Dr. Zaida Rodrigo is a Professor at SUMAS with over 17 years' experience in Higher Education, lecturing and researching at an International level. In her career, Zaida held various academic leadership and senior research positions at reputable Universities and Business Schools in Europe. As an accomplished researcher, Zaida has published in citation index journals and has been in review panels for tourism related conferences.
Zaida holds a Ph.D. in Destination Branding from Cardiff Metropolitan University; she is a Chartered Marketer and completed her Postgraduate Diploma in Teaching and Learning in Higher Education at Birmingham University. She also holds a BA (hons) in Tourism Business Management by the University of Birmingham.
Besides her work in lecturing, Zaida discovered her entrepreneurial skills in 2016 when she launched International Nanny ltd, a premium and ethical nanny agency. At the beginning of 2020, she also developed and launched the International Nanny Academy.
As a lifelong learner, and to better enhance her business ventures, Zaida has been recently interested in psychology and child development. Therefore, she was awarded a University Certificate in Psychology from Derby University; she is certified in positive discipline and is currently studying a dual Master's degree in Child & Adolescent Psychology and Emotional Intelligence.
Ph.D. in Destination Branding – Cardiff Metropolitan University
MPhil in Destination Branding – University of Wales Institute Cardiff
Postgraduate Diploma in Marketing (CIM) – Cheltenham University College
BA (Hons) Tourism Business Management– The University of Birmingham
Destination management
Hospitality management
Strategic marketing
Tourism Dynamics
Research methods
Accreditations