Tourism is one of the fastest growing sectors in the world and can provide an essential economic boost for countries pitching themselves as holiday destinations. Tourism, however, has historically had devastating effects on the environment, people and their cultural identities.
Enter the concept of sustainable tourism, which according to the United Nations World Tourism Organisation must:
Conserve environmental resources and protect biodiversity

Respect and preserve the cultures of host communities whilst benefiting them

Address the needs of the visitors and industry whilst providing socio-economic benefit to all
In order for tourism to continue and for us to live within our planetary bounds and respect all people, the only option is for the world to move away from unconscious, mass tourism and learn from the existing examples of thriving sustainable tourism models.
What are some examples of sustainable tourism?
Controlled tourism in Bhutan


Bhutan, located in the East of the Himalayas, is known as one of the happiest countries in the world. The country remains relatively untouched by colonialism which has ensured that the people's sustainable way of life has remained in tact.





Bhutan's tourism operates on the principle of "high value, low impact". This has been achieved by enforcing strict entry requirements and a daily visitor tariff. The daily tariff includes necessary expenses for the visit such as accommodation, a licensed tour guide, meals and hiking equipment. A large portion of the tariff, however, is used to maintain and develop the country's infrastructure, as well as contribute towards Bhutan's free health care and education.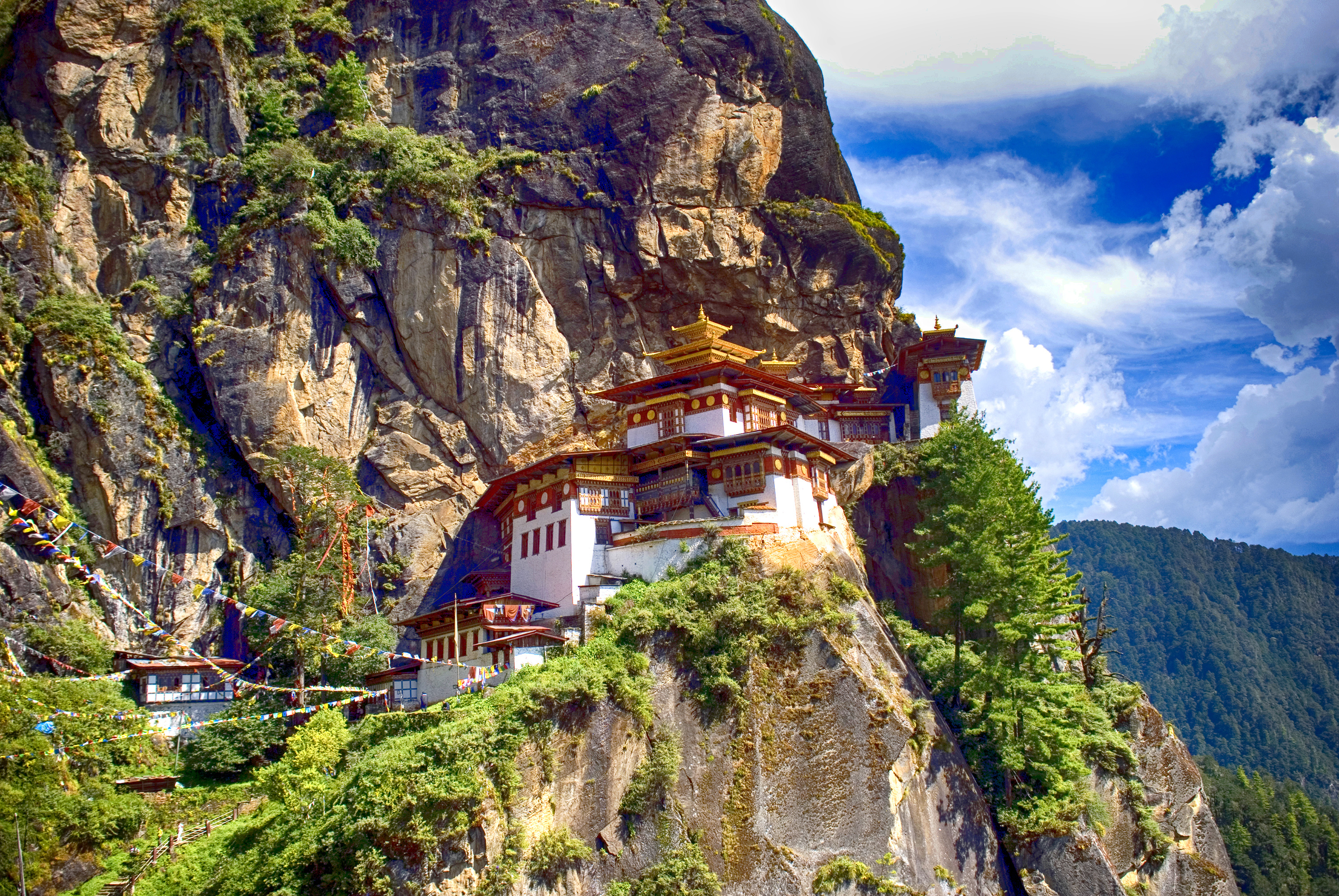 2. A solar powered resort in Fiji
Six Senses Fiji, located on the tropical Malolo Island, is a five star resort with sustainable luxury and cultural awareness at its core. The resort runs on 100% solar power, equipped with rainwater capture and its own onsite water-filtration site to eliminate the use of single-use plastic bottles. The resort aims to be as low-waste as possible, encouraging the principles of reuse whilst also practicing recycling and composting with a "worm-based septic system" and growing as much of its own herbs and vegetables as possible.

All handiwork and artwork at the hotel has been produced by local villagers and the hotel supports the Rise Beyond the Reef Charity which aims to bridge "the divide between remote communities, government and the private sector in the South Pacific, sustainably creating a better world for women and children."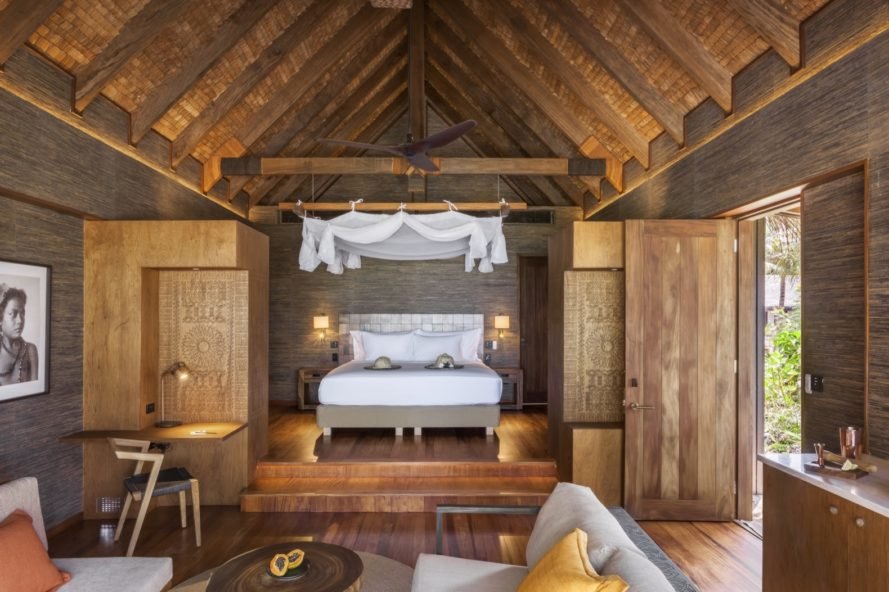 3. A community run backpacker in South Africa
Mdumbi, a backpackers on the Wild Coast of South Africa, aims to promote "community involvement and sustainable eco-tourism". The backpacker prides itself in being fused with the amaXhosa culture of the Eastern Cape, situated deep in the heart of a traditional village.

With a number of sustainability interventions onsite such as energy efficiency, solar power and waste management, Mdumbi has a unique ownership model, with the local employees, the amaxhosa community association, and TransCape (Mdumbi's affiliated NPO) all holding shares in the business.

Mdumbi's NPO, TransCape, aims "to provide access to the resources, support, and knowledge necessary for communities to initiate the process of change towards a better quality of life." In 2017, the Backpacker was also awarded a silver prize by the World Responsible Tourism Awards for best in poverty reduction.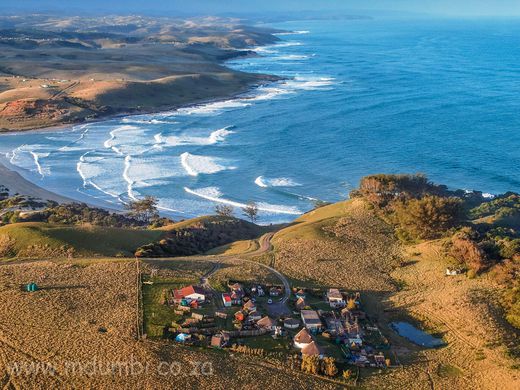 4. Conservation 'Voluntouring' in Belize
Responsible Travel, a responsible tourism operator based in the UK, advocates for more responsible travel decisions through online content and organising sustainable and ethical holiday packages. One such package offers individuals the opportunity to volunteer at a conservation organisation in Belize.

Tourists are offered the opportunity to "join a team of local conservationists and experts as part of a volunteer group working 5 days a week in the rainforests of Belize." Volunteers are strictly vetted and provided with a volunteer guide before departing, as well as caller support in order to ensure that the voluntourism is done ethically and respectfully to locals, animals and the environment. Some of their guidelines are illustrated in their infographic below.

 

5. A sustainable tour operator come foundation in Switzerland
The Swiss Foundation for Solidarity in Tourism (SST) is a non-profit foundation that grew out of one of the leading tour operators in Switzerland. The foundation, founded in 2001, supports projects and organisations in Switzerland and worldwide which look to improve the livelihoods of people in tourist destinations, contribute to sustainable tourism development and contribute to "intercultural understandings" between travellers and locals.

By providing grants to deserving projects, the foundation hopes to further develop sustainable tourism online and on the ground.
These are but a few of many varying examples of models for sustainable tourism development. As the world moves towards sustainability in every facet and every industry, there is no doubt that the tourism industry will need an unprecedented overhaul in order to move towards low-impact and meaningful travel experiences that do not detriment people or the world on which we rely.
Interested in doing your bit for sustainable tourism? Why not look at studying a sustainable tourism degree or look into sustainable tourism master programs? Here at SUMAS we offer a master of international sustainable tourism management and other courses fit to prepare you for a career in sustainable tourism anywhere in the world.
Reference Links
http://sdt.unwto.org/content/faq-climate-change-and-tourism
http://sdt.unwto.org/content/about-us-5
https://inhabitat.com/100-solar-powered-fiji-resort-combines-5-star-luxury-with-sustainability/ https://epicureandculture.com/bhutan-tourism-model/
https://www.sixsenses.com/resorts/fiji/sustainability
https://www.mdumbi.co.za/about_us
https://www.sstfoundation.org/
https://science.howstuffworks.com/environmental/green-science/sustainable-tourism.htm