Sustainability and its role in business has seen a fundamental shift in recent years. Companies are seeing the impact of sustainability, or lack of it, on their bottom line, they are starting to understand the importance of a long-term value driven approach in their environmental and social initiatives. Therefore, the need for someone to provide leadership in this area has become indispensable.
That someone is the Chief Sustainability Officer (CSO).
Most recently, Wyatt Resorts, Syngenta, and Nike appointed CSO's to their respective leadership teams. But, unlike typical "C-Suite" roles such as Chief Finance Officer (CFO) or Chief Operating Officer (COO), the role of the CSO is still fairly new. It is a strategic role that serves a dual purpose – to recognize the need for strategic leadership in sustainability and raise the profile of sustainability within and outside the company. By tying in sustainability strategy to business goals, CSO's measure value in terms of ROI, disproving misunderstood ideas that sustainability does not impact the bottom line.
A study by the Weinar Group defines the role of a CSO as shifting toward "collective benefit", interlocking business, employee and customer values in defining the sustainability strategy. This shift moved from a few years ago when sustainability strategy was defined by a few environmental or social objectives, to a multi-stakeholder approach. An approach that requires the CSO to be both a catalyst for change internally, as well as represent the company externally.
The study from the Weiner Group reveal five shifts in CSO roles:
1. Collective Benefit
Collective benefit is a shift in mindset. With companies required to compile GRI reports, which have become increasingly more complex requiring more than just environmental data like CO2 or waste reduction, there is a need for cooperation within and with outside partners. CSO's see the benefit of collaboration and along with their sustainability team, they strive to achieve collaboration with all departments. From HR to Supply Chain, Finance, Communications there is a collective understanding of the need to tackle sustainability in a holistic way as it leads to positive reputation for the company.
2. Innovation
Inherent to sustainability is innovation. In recent years for example we have seen waste management shift from a business as usual approach to circular economy and Cradle to Cradle. This change requires companies to rethink not only their R&D, product development or technology, but also innovate how their products are used and recycled.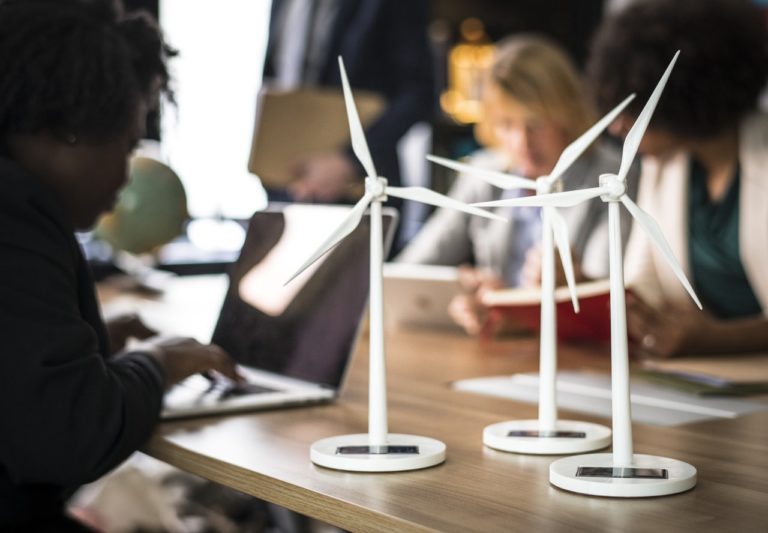 Rethinking sustainability means understanding market shifts and customer needs. CSO's are required to be at the forefront of innovation, especially as sustainability goals are constantly changing and improving. Looking for and implementing innovative new ideas remains a crucial aspect the future of companies.
3. Stakeholder Signaling
As customers become more demanding on which products they purchase, CSO's a send clear signal that the company is listening. Gone are the days of "greenwashing" and vapid statements of commitment to sustainability. Customers care about the products they purchase and want to know what companies are concretely doing with sustainability programs directly impacting said products.
Internally, the role of the CSO represents a commitment from the company to regard sustainability as a core strategy. Employees are directly impacted by internal changes with issues such as gender diversity, equal pay, human rights and workplace safety becoming status quo.
Starting from product development, supply chain, responsible marketing and customer driven programs, the CSO is responsible for driving a culture of value-based business decisions.
4. Access
CSO's maintain a high profile in companies, which in turn allows for strategic influence and credibility when it comes to decision making.
Companies are intricate machines, and sometimes sustainability ideas that have the potential to be extremely beneficial don't find the right avenue to grow. CSO's and their teams are the funnel where these ideas cultivate and ultimately flourish.
5. A Team Sport
CSO's understand very well that change does not happen in a vacuum, and their interpersonal skills with employees and external stakeholders define their approach. A dedicated sustainability team and a company-wide commitment are what drives CSO's in achieving a positive impact for people and company goals.
In conclusion, an effective and efficient CSO can favorably implement a variety of improvements including but not limited to: a reduction in the ecological footprint of the company, resource efficiency, a boost in positive innovation and ultimately offer long-term guidance on threats, risks, and prospects to the CEO and CFO.
CSO's are a crucial element for companies seeking to become leaders in their specific markets and are valued by investors for their continuous cultivation of a strong sustainability strategy and culture.
CSO's have the know-how, drive and influence required to make sustainability a core business strategy. Equipped with excellent interpersonal skills and through collaboration and open communication with internal and external stakeholders, CSO's have the right position to really make a difference.