The outbreak of a global pandemic, a deepening climate emergency, and many other social and environmental crises showing face in 2020 have led people to view the year as a bad one. However, at a deeper interrogation, it is evident that 2020 is simply the culmination of hundreds of years of planetary and social abuse. Now more than ever, it is clear that a global shift towards more sustainable, regenerative, and inclusive ways of occupying our home planet is essential. Whilst the COVID-19 pandemic has and continues to, wreak havoc with people's lives and the economy, there is ample opportunity to rebuild in its wake, in a way that prioritizes a shift towards a better world. As a business school dedicated to preparing business leaders who are able to react to complex problems, we thought it would be apt to look at some of the sustainable solutions which are being posed in response to the complex problem that is the COVID-19 pandemic. Here are five inspiring examples of a green recovery from COVID-19.
Greener Transportation
In response to the COVID-19 pandemic, many countries have added substantial portions of their stimulus packages towards sustainable transport such as electric car and bus subsidies, electric vehicle charging infrastructure, public transportation, and clean hydrogen for decarbonizing heavy transportation. Cities like Berlin and Bogota are also encouraging biking and walking as safe, healthier and more resilient ways of transportation. 
Some countries, such as Sweden and Austria have also taken to imposing conditions on their aviation industries in order to reduce CO2 emissions. In Austria, for example, aviation bailouts have been accompanied by the abolishment of air routes which can be reached by train ride in 3 hours or less.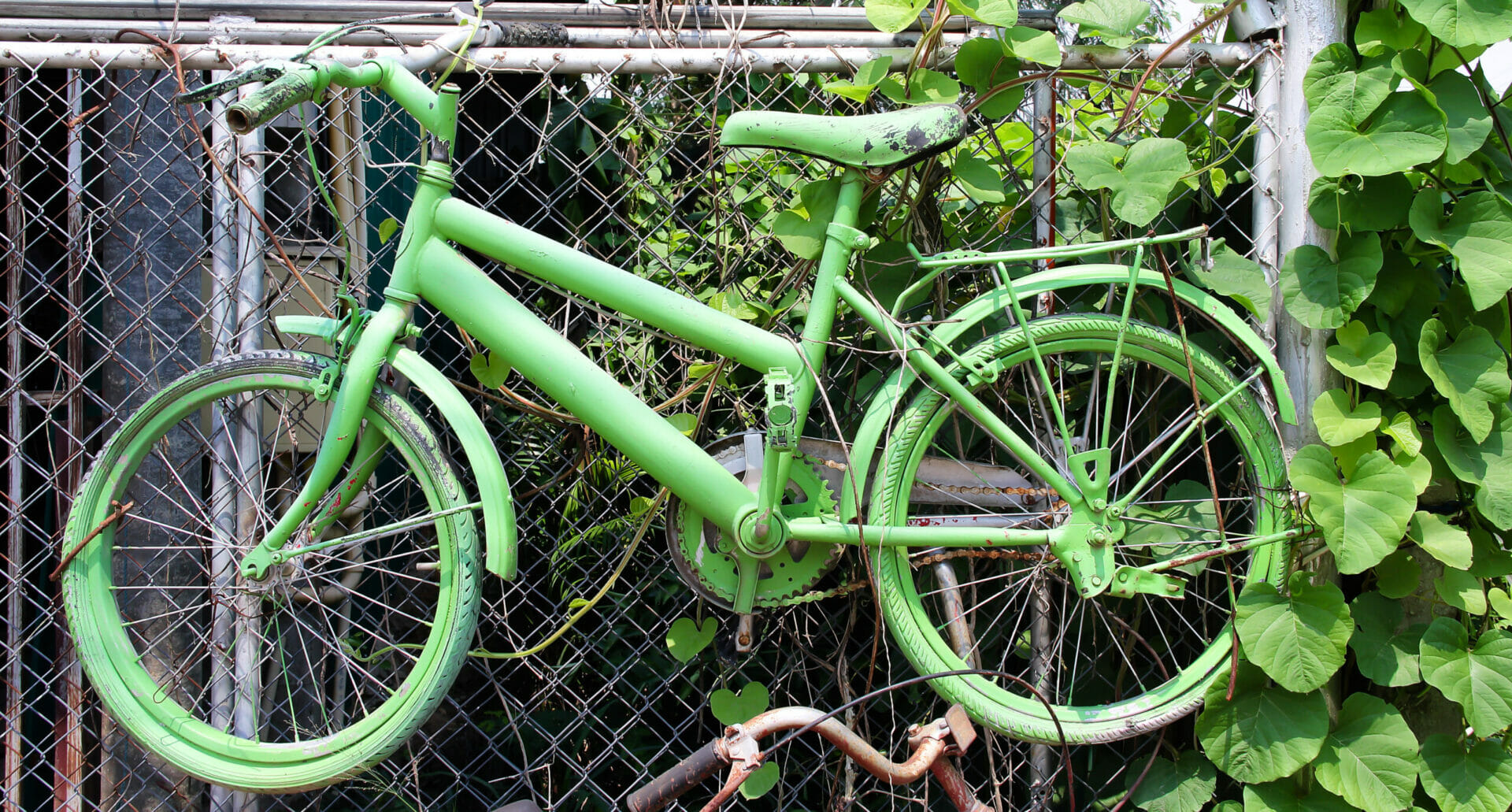 Transitioning to Renewable Energy
According to The International Energy Agency, each dollar invested in solar power as part of the COVID-19 economic recovery has the potential to create twice as many jobs as a dollar invested in fossil fuels. 
Many countries are thus looking to increase renewable energy infrastructure and less reliance on fossil fuels for energy generation. Since the start of the pandemic, countries such as Italy, France and South Korea have increased subsidies for rooftop solar PV. The focus on renewable energy is not just happening in first world countries. Nigeria's COVID-19 stimulus plan has allocated around $620 million to install solar home systems for 5 million households, Colombia's new economic recovery plan aims to spend $4 billion on renewable energy and energy transmission projects, and Morocco aims to put in place legislation to incentivize investment in renewable energy.   
Investing in Nature 
With a pandemic that has emerged from a zoonotic source, experts are indicating that protecting what is left of our natural habitats and resources is not only essential for increasing resilience to climate change and biodiversity loss, but also to decrease the chance of future pandemics. 
India, New Zealand and Ethiopia are just some of the countries that are allocating stimulus spending to important nature-based solutions such as afforestation, forest management, restoring wetlands, controlling pests and weeds, improving water resources and accessibility, and rewilding to expand wildlife habitat. 

Healthier Buildings
Greening buildings has always been an imperative part of achieving more sustainable and resilient cities. In the wake of COVID-19, it is also becoming more evident that buildings also play an imperative part in human health and wellbeing. Studies have indicated that Heating, Ventilation and Cooling systems may play a role in the spread of COVID-19 and that buildings need to be built with human and planetary health at the heart. 
In September 2020, The iconic Empire State Building in New York City became the first building in the US to achieve a WELL Health-Safety Rating for its procedures and protocols in response to the COVID-19 pandemic.
According to TravelPulse "The WELL Heath-Safety Rating is a third-party rating for buildings and large spaces. It looks at five different categories of health and safety, including cleaning and sanitization procedures, emergency preparedness programs, health services resources, air and water quality management and stakeholder engagement and communication."
Reducing Inequality
The devastation of COVID-19 has laid bare the untenable inequality that still exists around the world, with hunger and homelessness, and lack of access to basic services on the rise in many countries. This has raised questions around the need for the implementation of policies and actions to address this with urgency. 
In South Africa, activists from the South African Food Sovereignty campaign are attempting to have a Climate Justice Charter incorporated as an amendment to the countries' constitution to "End Hunger, Thirst, Pollution and Climate Harm!". Similarly, activists from 350 Africa are calling for policy change to ensure a just recovery from the pandemic. According to 350 Africa "A just recovery revolves around five principles: putting people's health first, providing economic relief directly to the people, helping workers and communities not corporate executives, creating resilience for future crises and building solidarity and community across borders."
As difficult as the COVID-19 pandemic has been for everyone around the world, it provides us with a golden opportunity to change course and build a better tomorrow. If you're interested in becoming a leader in sustainability, head to our programmes to see what SUMAS can offer you.