It's that time of year: Black Friday specials are trending online. Even amidst a pandemic, Black Friday remains one of the biggest shopping holidays of the year.  Black Friday, on 23 November, originally an American tradition, is marked by widespread sales, and the beginning of the Christmas shopping season. As individuals and brands become more aware of the detriments of relentless consumerism and its impact on people and the planet, many people and brands are considering if they should partake in Black Friday at all. And, if they do choose to partake, how to do it in a way that is more conscious and ethical. As a management school focused on educating future leaders for sustainable businesses, we put together a few ways individuals and brands can do Black Friday,  ethically and a little differently.
For Brands Wanting to Ethically Black Friday:
Don't do it at all
The most ethical way to 'Black Friday' is simply to not do it at all. In earlier years more sustainably focused brands such as Veja, Nudie Jeans, Citizens of Humanity, and Sandqvist simply ignored the day, making no mention of it in their marketing or social media whatsoever. 
Disrupt it
Alternatively, brands can actively boycott or disrupt the day, using bold actions and marketing as a tool to communicate the problems around mindless consumption. 
In 2019 300 french brands did just that under the banner "Make Friday Green Again."
Another prominent and ethical disruptor of Black Friday is US outdoor clothing retailer REI who closed their stores for the day and marketed the campaign #optoutside. They not only invited customers to join them in boycotting Black Friday and spending time outdoors but paid all 12,000+ of their employees to spend time with friends and family rather than work on the day.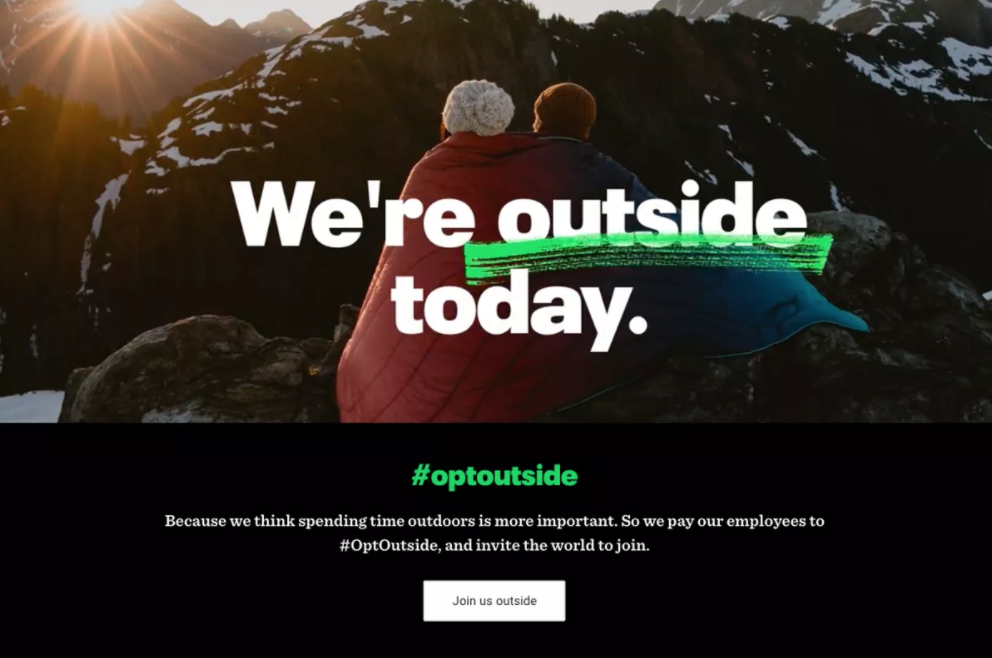 Donate a portion of the proceeds
One of the most popular ways to be more conscious around Black Friday is to donate a portion of the money to charities or environmental groups or encourage shoppers to make donations rather than buying unneeded items. 
One of the most well-known advocates of sustainability in the fashion industry is outdoor brand Patagonia, who usually remains open to Black Friday customers but  encourages shoppers to donate to environmental groups that Patagonia supports through the Patagonia Action Works,  rather than buying unnecessary items.
For Individuals Who Want To Ethically Black Friday
Instead of supporting Black Friday, many sustainability and climate activists are taking to supporting "

Buy Nothing Day

", a day of global protest against the mass consumerism manifested in this day. And, whilst this is an option for many, it's also important to acknowledge that for those who are less financially privileged, Black Friday can be an opportune moment to buy much-needed items that would otherwise be less affordable.


If you choose to support Black Friday or need to, try as best as you can to be ethical and

Opt for second hand, local, and/or ethically made items wherever possible

Support brands doing Black Friday differently 

Support women and POC owned brands

Before making a purchase, always ask yourself:

Do you really need this item?

Can you do without it?

Will it add value to your life?
If you're interested in becoming one of the sustainability leaders of tomorrow, head to our programmes to see what SUMAS can offer you.